Shell rebuked for 'greenwash' over ad for polluting oil project
The Anglo-Dutch energy giant Shell misled the public about the green credentials of a vastly polluting oil project in Canada, in an attempt to assure consumers of its good environmental record, a media watchdog will rule today.

In an embarrassing rejection of Shell's "greenwash", the Advertising Standards Authority said the company should not have used the word "sustainable" for its controversial tar sands project and a second scheme to build North America's biggest oil refinery. Both projects would lead to the emission of more greenhouse gases, the ASA said, ruling the advert had breached rules on substantiation, truthfulness and environmental claims.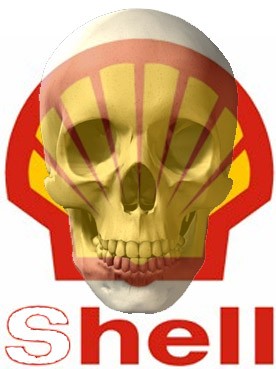 Thanks to the World Wildlife Fund in Britain for challenging Shell. Something to think about next time you fill up your tank.
See WWF Video.